At PacBio, we are passionate about accuracy in sequencing data. Our commitment to ensuring reliable results is why our HiFi reads are better than 99.9% accurate. Combined with the length of those reads — up to 25 kb — and it's no wonder that our sequencing data generates complete, contiguous, and correct assemblies for even the most complex genomes.



While we're proud of these technical accomplishments, our favorite thing is seeing how HiFi reads empower scientists to make new discoveries and reach novel insights. To that end, we launched our HiFi for Accuracy SMRT Grant program earlier this year and now we're pleased to announce the winners.
From a pool of hundreds of submissions, we selected three outstanding winners from around the world who will use HiFi sequencing provided by local service providers to advance their fields of study. Congratulations to these intrepid scientists and recipients of our HiFi for Accuracy SMRT Grant:

HiFi Sequencing to Understand Rare Diseases

Winner: Claudia Gonzaga-Jauregui (@cgonzagaj)
Institution: International Laboratory for Human Genome Research, National Autonomous University of Mexico
Project goal: Understand genetic disorders that remain unanswered even after deep characterization with other molecular tools and sequencing platforms.
"Many people's rare genetic diseases remain unsolved even after applying molecular technologies like chromosomal microarray and exome sequencing. Implementing innovative technologies like PacBio long-read sequencing to look at variation genome-wide in rare disease research offers the opportunity to look at variants beyond the constraints of other technologies and help shed light on these medical mysteries. I am grateful to PacBio for awarding my new laboratory a SMRT Grant to use their technology to help enable rare disease diagnostics in Mexico."
– Claudia Gonzaga-Jauregui

Sequencing for this project will be provided by the PacBio Certified Service Provider DNA Sequencing Center at Brigham Young University.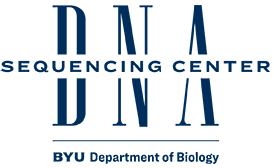 ---
HiFi Sequencing to Understand the Evolution of an Iconic Species

Winner: Sven Winter (@zoologysven)
Institution: Senckenberg Biodiversity and Climate Research Centre
Project goal: Generate high-quality assemblies of two giraffe species to facilitate analysis of structural differences
 "PacBio HiFi sequencing will facilitate the detection of structural variance among giraffe genomes with high accuracy." 
– Sven Winter


Sequencing for this project will be provided by the PacBio Certified Service Provider CCGA.


---
HiFi Sequencing to Explore how Metagenomes Impact Infectious Disease

Winner: Charlene Kahler (@charlene_kahler)
Institution: University of Western Australia
Project goal: Conduct metagenomic analysis of oropharyngeal samples collected from individuals carrying meningococcal disease to identify factors involved in infection
 "HiFi sequencing is the perfect technology for undertaking 16S microbiome survey to find signatures in the oropharyngeal microbiome that aid or prevent meningococcal colonization."
– Charlene Kahler

Sequencing for this project will be provided by the PacBio Service Provider BIOTOOLS


---

Congratulations to our HiFi for Accuracy SMRT Grant winners! And thank you to our co-sponsors for teaming up with PacBio to make these SMRT Grants possible. Explore the 2021 SMRT Grant Programs for future opportunities to have your project funded.